The Orchard Barn Wedding Venue...Ellijay, Ga
Rustic Wedding and Event Venue Setting
The Orchard Barn Wedding Venue is located within the mountainous site of the original terraced orchard which was planted in 1965. Newer orchards can be seen as one travels to the Orchard Barn Property. The beautiful valley and hillsides of the 100 acre farm make a gorgeous backdrop for any event. The pasture and the Orchard Barn were once home to our children's 4-H Show Cows. This area was an old orchard and now is home to local wildlife. We love to share our farm with folks who enjoy the rustic beauty of the property. Social functions, such as family reunions, parties, business events, weddings and receptions are often enjoyed here.
The Orchard Barn Venue offers plenty of room for tents, games and additional seating. Additional locations on the farm are available for your event by request. The property goes from the creek in the bottom land to the mountain top. Photo opportunities abound on the Farm. A couple of these are the apple orchard and our rustic covered bridge.
The Orchard Barn Venue is available for full or half day rental. Full day rental is $1500, which includes a half day set up the day before...as long as that day is not already booked. Half day rental events are from 10am until 3pm or 4pm until 10pm. Weddings require a full day rental.
Here at The Orchard Barn Event Venue, we prefer to rent the property and let you decorate and enjoy the farm as you wish. Party Time Sales and Rental from Jasper, Georgia has a large selection and variety of almost everything you can dream of for your event. We do not have exclusives on caterers, florists, photographers, or event planners. We can make recommendations if you wish.
We hope you enjoy your visit with us on the farm! God has truly blessed us to be able to live here and we look forward to sharing the Orchard Barn with friends...old and new!

Visit Party Time Rents for a list of all their event resources at www.partytimerents.com
They are located at 541 North main street in Jasper, Ga and their phone number is 706-253-9777.

Farm items such as old apple boxes, mason jars and other items for your event are also available by contacting Becca at 706-889-3668.
The Orchard Barn Venue is available for use May through July & November and is a rustic, open-air barn.

Alcohol is not allowed on the property. However we provide 5 bottles of our specialty ciders when you book. They are muscadine, scuppernong, blackberry, bing black cherry and peach.
---
Schedule Your Event
To schedule events, please call or text Becca Pritchett at 706-889-3668 or email her at .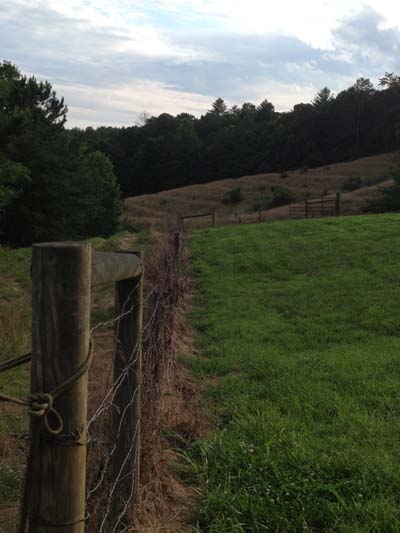 Event/Wedding Resources