The Orchard Barn
Rustic Wedding and Event Venue
The Orchard Barn is our rennovated cow barn that the kids used when they were in 4-H and exhibiting Beef Heifers. We have cleaned it out, dressed it up and made upgrades to help fill a need for requests to use the farm for social functions. It can be used for events, family reunions, parties, business & social events, barn weddings and receptions.
The Orchard Barn will hold around 80 persons in chairs or 60 seated at tables. There is plenty of extra room outside the barn for tents and addtional seating. Other locations on the farm are available for your event by request.
The Orchard Barn is available for use for half or full days. For a full day the fee is $900 which includes a half day set up the day before. Half days events are only available when that day is not booked or there is not a conflict. Half day events are from 9am until 3pm or 4pm until 10pm. Weddings in September and October must be booked for a full day.
Here at The Orchard Barn Event Venue, we prefer to just rent the facility. Party Time Sales and Rental from Jasper, Georgia has a large selection and variety of about everthing you can dream of for your wedding. We do nothave exclusives on caterers, florists, photographers, or wedding planners. We can make recommendations if you wish.

There is additional room outside the barn or other outdoor areas available for weddings of 100 or more guests. We hope you truly enjoy your event with us on the 100 beautiful acres in the mountains that God has blessed us with!
Addtional space is available for larger outdoor weddings.

Visit Party Time Rents for a list of all their wedding resources at Party Time Rents
They are located at 541 North main street in Jasper, Ga and their phone number is 706-253-9777.

Farm items such as old apple boxes, mason jars and other items for your wedding are also available by contacting Becca at 706-889-3668.
Available for use from March through November.

Alcohol is not allowed on the property.
---
---
Schedule Your Event
To schedule events, please call Becca Pritchett at 706-889-3668 or email her at .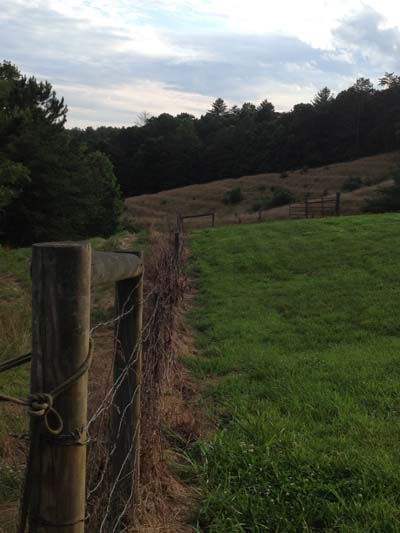 Wedding Resources
Upcycled Treasures
Wedding Wire
Rustic Wedding Chic
Party Time Rents